Staff
> Stacey K. W. Thebodo
Following is information for Stacey K. W. Thebodo:
Name:
Stacey K. W. Thebodo
Email:
sthebodo@middlebury.edu
Office Hours:
Monday-Friday, 8:30 a.m.-5:00 p.m.
Department/Title:
International Programs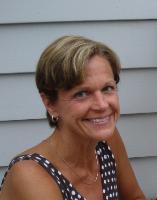 About Stacey K. W. Thebodo:
Stacey Woody Thebodo holds a BA in Psychology from Central College and a Master of International Administration with a focus in International Education, from the School for International Training (SIT). As an undergraduate Stacey studied abroad in Mexico and England and interned at a social services agency in London. Prior to coming to Middlebury College in 1997, she worked for SIT Study Abroad and SIT Graduate Admissions and was a Study Abroad Adviser at the University of Vermont. She is the author of several publications and articles on various study abroad topics such as pre-departure orientation and cross-cultural re-entry, sustainability and study abroad, and using technology in study abroad advising, and she has presented at conferences on these and other study abroad-related subjects. Stacey has participated in national committees on evaluating standards for environmental and social responsibility in education abroad programs and was involved in founding Green Passport, and she serves on the Abroad View National Editorial Board. As Assistant Director of International Programs and Off-Campus Study, Stacey oversees the administration of Middlebury students' participation in externally-sponsored (non-Middlebury) study abroad programs, including advising students who participate in externally-sponsored programs.